Fun and Fascinating – Texas Fossils You Can Keep
Take a little day trip that's been millions of years in the making. Hop in the car and drive Hwy 281 to Mineral Wells Fossil Park. It's just 16 miles from Great Escapes North Texas.
Fun for kids, fascinating for grown-ups, Mineral Wells Fossil Park offers the amateur fossil enthusiast the opportunity to find and collect specimens that are 300 million years old! The Park is full of them – they're everywhere! The park as it exists today is a result of more than 20 years of erosion of the old City of Mineral Wells landfill, which was closed in the early 1990s. You'll find dime-sized fossils of sea creatures, corals, extinct trilobites, plants, and even primitive sharks all over the sandy hills and gullies.
Wear a hat, bring plenty of water, a small garden trowel, knee pads, and little zip-lock bags to store your treasures in. You can keep what you find. It's completely FREE.
Open daily, 8:00am to dusk, Mineral Wells Fossil Park is located at 2375 Indian Creek Rd in Mineral Wells. For more information, call the Mineral Wells Parks and Recreation Department at (940) 328-7803.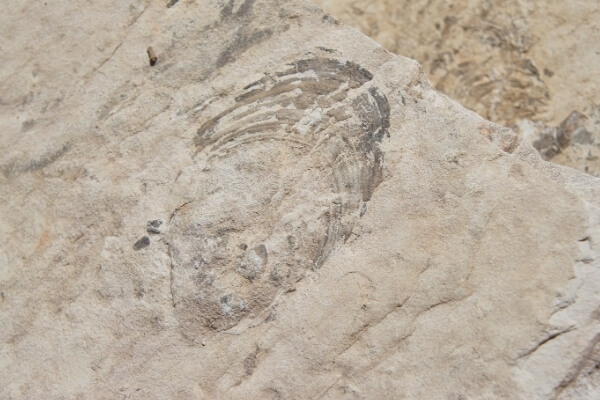 'Dig' the Modern Amenities
Carry your fabulous finds back to Great Escapes RV Resort – North Texas and spread them out on your picnic table under the trees. Wow! What a unique haul! If you feel hot and dusty from digging, you'll really 'dig' a dip in one of our four swimming pools. Ancient and modern – the best of both worlds.
People Are Talking
Here's what Jenna S had to say on Google Reviews:
"Have had the privilege of staying here twice in the past couple of months. The facilities and cabins are awesome, but the Managers and staff there are absolutely AMAZING! You are treated like family as soon as you arrive. What a warm, fun, and welcoming team."
Create Camping Memories That Last a Lifetime! Great Escapes RV Resort – North Texas is Ready to Welcome You.